Most of our houses are filled with items made of wood. It is a crucial material since it is natural and that's why it requires to be treated well by adding a top layer to make it look more appealing and last longer.
Refinishing counts down to protecting, improving, or adding a touch up to the surface of the wood.
It is typically the last step in the processing of wood since it gives wood that decorative feature while making it have excellent resistance against moisture, which might lead to rotting.
Finishing makes cleaning easy and fast without any struggles while making it sterilized, securing the pores that bacteria like breeding on.
In other words, finishing makes wood look new and of high quality even after years.
Planning for the finish
Wood finishing needs to be planned strategically to make sure that the final product looks pleasing and appealing.
For the finishing process to be effective, you need to look at a few factors: the type of wood you want to finish, since different woods can be finished differently depending on whether it is hard or soft.
The other factor is the design of the furniture. You should also be careful to ensure that the edges to your furniture are given the extra coat to prevent them from ruining or cracking after a while.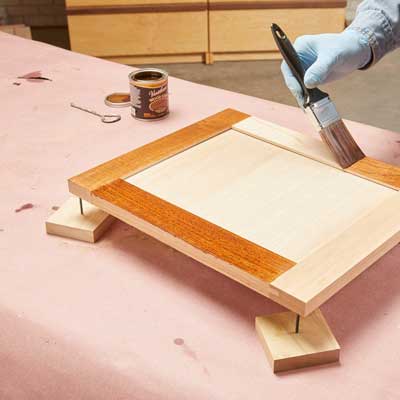 There is wood that shows several different shades of color before the finishing is done. One is advised to bleach it and add the desired color that will beautifully blend with your home décor.
Planning for refinishing wood also includes the awareness of how the outcome of the item will be affected by the finishing procedure.
It is advisable also to acknowledge if the finished item will come into direct contact with edibles. You should go for a user-friendly type of finish in terms of food safety to prevent health risks.
Choose a type of finish that you are competent with, to avoid any problems afterward or else messing up your entire finishing process.
The final factor to consider is the finishing that you will use. Since there are various and different types of finishing depending on your preference and also choosing finishing that will last long. This is determined by its ability to resist water and look appealing.
Finishing is not a hard task to perform and can be performed at home by any individual following the procedure step by step.
Methodology of finishing
Sanding is done with high-quality sandpaper. This is done to remove any blemish, spots, and dirt from the wooden item that you are working on; it is done to make sure that you don't apply finish on top of blemishes or scratches. This step is crucial since it lays a foundation for the finishing process and will significantly affect the result.
Removing more prominent defects on the surface. There are spots that are hard to clean with the first rub of the wooden item. During this step use demineralized water; however, it is hard to remove these more substantial defects altogether
Use of bleach. The surfaces of these woods are greatly affected by microorganisms. These bacteria lead to discolorations, and the bleaches make it easier to clean.
Different types of finishes
Different types of finishes can be used to make our wooden objects look attractive. They include:
1. Varnishes
This type of finishing is made by ingredients that make it secure, thus lasting longer than those made using drying oils.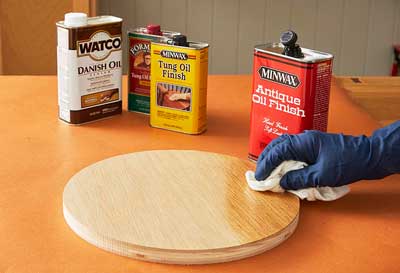 Different varnish cans have several resins written on them, such as the urethane, phenolic, and alkyd. These resins make the object last longer than oil-based and other types of varnishes.
Vanishing beats other finishes because of its strong ability to resist water, high levels of heat, and other chemicals that might come into contact with the varnish.
2. Water-based finish
This type of finish contains different kinds of ingredients, such as varnish, urethane, and acrylic, which are lacquer.
Most of the materials used to make this varnish have been replaced with a more consumer-friendly ingredient that is less flammable and hazard-free.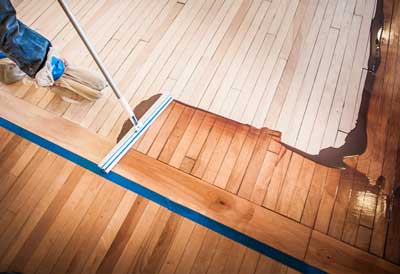 Water-based finishes are more environment-friendly and are not cumbersome to work with.
Most people in the market are scared of using finishes that will bring health risks to them.
3. Clear stains
When these stains are put into application, the view is transparent, and you can see the wood under the layer of the stain used after completing the application. It is advisable to use a clean piece of cloth to clean it up.
Using this type of coat helps to prevent the wooden object from getting damaged by water. This type of finish improves the sight of the grains on the wooden surface.
The only drawback while using this type of furnish is that it doesn't protect the wood from microorganisms
4. Surface finishing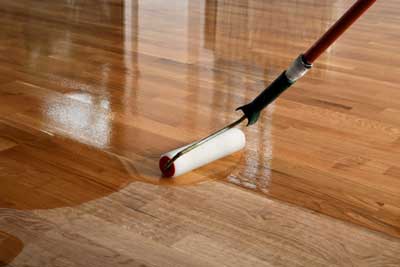 this being another finishing and being the easiest to apply doesn't require a lot of workforce to complete the whole process since it is only applied on the surface of the wooden material making your object looking appealing and bring out the shine
5. penetrating finishing
use this finish on the insides of the wooden objects that you are working on, giving it that natural look.
6. Lacquers
Most skilled individuals in this field claim that this finish is the best among the rest when it comes to refinishing wood.  
This is because it dries at a very high rate making the item ready for use within no time after the lacquer has been applied.
It gives the piece that decorative feature making it look new since it settles perfectly on the surface and it is also durable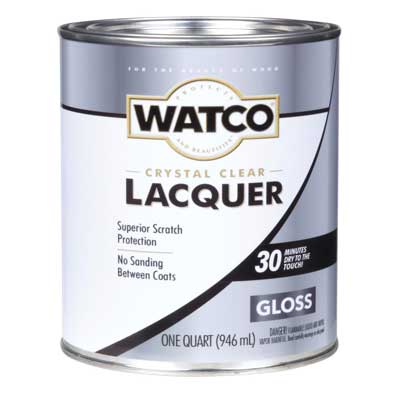 There are different types of lacquer, and they have different outcomes since they have various features.
Nitrocellulose is commonly used, which is manufactured from resin nitrocellulose and alkyd. It has low water resistance and is greatly affected by heat. The most significant disadvantage of this type of finish is that it turns yellow with time.
The other type of lacquer is acrylic. It is made from cellulose resin called [ cellulose butyrate acetate] and has non-yellowing agents.
There is no much difference with the nitrocellulose lacquer apart from the fact that it is water white, and it would not change yellow with time as the nitrocellulose.
7. French polish
This type of finishing is shellac and alcohol combined. While using the French polish, a clean pad used for rubbing is used for the application process. It gives a radiant appearance on your wooden surface.
8. Shellacs
Many people think that is a just a finishing agent found at any hardware shop at your proximity.
In its pure state it is a resin produced from a bug that consumes on the surrounding trees commonly found in India and the neighboring countries. The secretions are mixed in alcohol to come up with shellac solution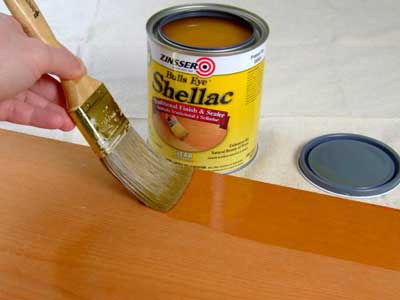 This type of finish is sold in different varieties. It can either be premixed that is bleached so that you can mix it yourself for those who prefer to do the whole process from the mixing stage.
It is also available in different colors depending on your preference or rather your home décor. This finish contains wax, which reduces its resistance to water making it las a long time without peeling off.
9. Oil and varnish blends
When these are used together, they bring out the best features of the wood. This happens because the application of oil is easier.
The protective property emitted by the varnishes making these wooden objects being worked on last for a couple of years.
When using these oils, it is advisable to put a few coats before finishing up, to give it that long-lasting feature.
The only drawback to this type of furnishing is that it takes a while to dry, but once drying up is done, it leaves your wooden material looking as good as new.
These types of finishes can either have:
Evaporative features which includes wax
Reactive elements, which include: the varnishes tang oil and linseed oil, finish at times use spirits as their base.
Coalescing features all the water-based are under this category
When you think about unfinished wood, all that comes to your mind is how old they will look after a while. Or if water will damage your wooden items in your house ruining your home décor and making it hard for things in your house to blend perfectly.
But with the different types of furnishes, all you have to do is pick the ideal model that will suit you and preferably one that you are competent with.
It helps you curb the issue of buying other wooden items just because the previous discolored, and you can't stand their sight in your house, this being a cost-effective solution.