Wood is a material that can be turned into many shapes and create something unique. You can create many things like making furniture, doing art with wood, creating Wood Cutting Board, Floating Shelves, and many more things with your creativity.
But the fact is you will need specific wood for your specific project, and we will discuss it later. Because you are here with the question of what is cedar wood. Yes, we will answer that question obviously because we are cedar faq. 
Here we will let you know everything about cedar wood, its uses, grades, benefits, advantages, and disadvantages. So let's start.
What is Cedar Wood:
Now the real question is, what is cedar wood? Well, cedar wood comes from cedar trees.
Cedrus in English, it calls cedar. According to Wikipedia, These trees are mostly found in the mountains of the western Himalayas but also in Europe, Asia, and Africa.
Cedrus or cedar trees can grow 30-40 meters tall, which is good for wood. Also, this wood has a low density, which means you can use and transport it easily.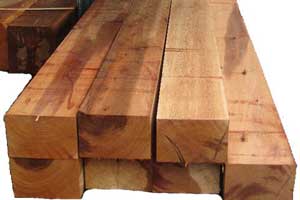 There are many types of cedar trees where we can find cedar woods. Its durability and gorgeous rich color make it a popular choice for making furniture, floors, and other interior decoration.
Cedar wood is great for insulation, which means it will save you from cold and hot weather. Normally these trees grow long and tall, so its wood is pretty straight and does not warp mostly.
As we said earlier, cedar wood has beautiful and many colors like red, white, or yellow. Now the question is, can you paint or stain cedar wood? Yes, you can easily do that.
This wood is very durable so that it can be used as cedar wood decking and outdoor siding as this wood dries out quickly so it will not rot easily.
Uses of Cedar wood: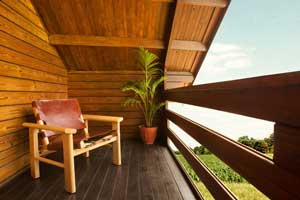 As we told you earlier, not every wood is a good fit for woodworking projects. So when it comes to the uses of cedar wood, we will point out some facts to understand it properly.
Cedar wood has its naturally beautiful, which means this wood can be used in many ways. 
Cedar wood has many colors like red, white, or yellow to be used for exterior or interior design.
These wood can be used for siding, decking, fencing, and trim because of its strength.
With its rich color, you can build unique furniture and products that can bring back life to your boring house.
Cedar wood has a natural aromatic smell and insect-repellent, which means this wood is good for DIY projects to beautify your homes.
There are many types of cedar wood which can be used for manufacturing clothes and clothing storage.
Western red cedar wood is naturally moisture-resistant, good for insulation and decay-resistance, and has good insect protection. As this wood is lightweight but durable, that means newbie and professional both can use it.
Benefits of Cedar Wood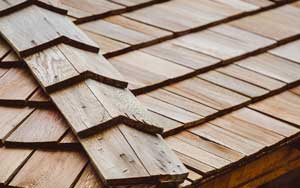 Benefits of cedar wood or you may ask what is cedar wood good for, Well, here is our thought about the benefits of cedar wood.
Durability
Cedar wood is durable; we have said that before, but how much durable this cedar wood is?
Well, We know that cedar wood grows in the western Himalayas, Europe, and Africa, where trees are grown in very damp climates. So these wood doesn't warp, decay, shrink, swell in weather change.
Resistance 
Cedar wood is good for insulation, but this wood is also porous to absorb noise. That's why these wood are mostly used to build a home's exterior and interior.
Insect repellent
Cedar wood is also insect repellent because of its oil in it. These wood can control pests like ants, moths, mosquitoes, and many more.
Beauty and colors 
Cedar wood has its unique colors like red, white, or yellow. So you may like to keep its natural colors with a clear coat.
Finishing and sealer can increase the durability and of this wood and helps to maintain its colors.
Cedar wood grades
Now let's talk about cedar wood grades. 
Cedar wood grades can be different because of mills. That's why we suggest taking help from an expert who knows it. Now let's find out some common grades for cedar wood.
Structural Grade
The structural grade is 2-inch thick, which is used for construction purposes mainly. Because of its dimensions, these grades are also known as common lumber.
Structural grades measured from 1 to 5, where 1 is the highest grade, and 5 is the lowest.
Appearance Grade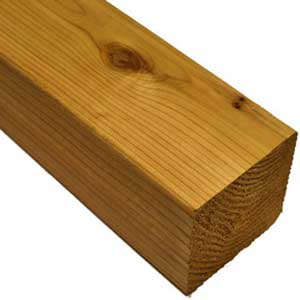 Cedar wood is also graded on its appearance, or you may call it select lumber. Appearance grade is mainly used for non-structural purposes; these grades are under 2inch thick and graded by A to D, where A is the highest quality grade.
There are two more types of grades under appearance grade, Clear and Knotty grades.
Clear grades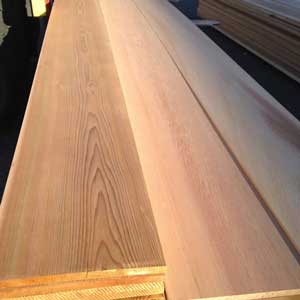 clear grades mean types A and best quality wood, which is almost free from all knots, but not 100% free of knots.
If you need 100% knots free cedar wood that is hard to find and more costly, go for clear vertical grain cedar, which is western red cedar with the highest grades.
Knotty grades
Knotty grades stand for select tight knots. These grades refer to knots means you will get more knots with rustic looks on it.
Advantages and Disadvantages of Cedar Wood
Advantages of Cedar Wood
Cedar wood is durable and naturally resistant to moisture, rot, insect attack.
Cedar wood is lightweight, so it's easy to work on it and easy to carry also.
This wood is versatile, so that you will find this in many shapes and diameters.
This wood has many grades to work on. 
Great for interior and exterior work because of its rich color and durability.
Cedar wood is affordable in many grades.
Disadvantages of Cedar Wood
Cedar wood is soft because of its low density. So it can be scratched during working on it.
This wood requires maintenance with proper sealer and finish on it.
Conclusion
I hope it will answer all of your questions on cedar wood and related topic on it. If this website has been helpful, please share this with your friends and family Because here, we only talk about cedar wood.