When choosing wood for any project knowing the background of the wood can turn extremely beneficial. Knowing the advantages and disadvantages will lead to the kind of wood that will be the best option for your projects.
Cedar and pine, are the two most common wood kinds that are widely used. And if you are confused between these then this very guide is for you.
I have designed an in-depth Cedar vs Pine wood comparison that will tell you everything you need to know about these two kinds of wood.
Both come with their own set of pros and cons and I have mentioned all of them so that you can pick the ideal one for you.
Have a look!
Cedar vs. Pine Wood
                                                  Cedar Wood
                   Pine Wood
Pros
Cons
Pros
Cons
Looks extremely good.
Cedar wood is a little expensive due to their pleasant features.
Pine wood is affordable.
Isn't a very durable wood.
Highly Eco-friendly wood.
Doesn't work that well in humid climates.
Works great in humid climates.
Isn't as environment friendly as Cedar wood.
Doesn't require heavy maintenance.
Isn't resistant to soil.
Highly soil-resistant.
Requires high maintenance.
Compared to other woods, this one is pretty lightweight.
Not found easily due to their increased popularity.
Easily found everywhere.
Doesn't look as good as cedar.
Works great when the climate is dry.
 
 
 
Doesn't release an irritating odor. In fact the odor is pleasant.
 
 
 
Pretty durable wood.
 
 
 
As I said earlier, both of these woods come with their own set of advantages and disadvantages. They are best in different categories.
The above table was just a summary for anyone who is in a hurry. Below I am going to compare these two kinds of wood head to head to give you a better knowledge.
Let's get started!
How do they look? 
When it comes down to the appearance, hands down, cedar wood is the best. The beauty of pine wood isn't even close to cedarwood. With cedarwood, you will get a very natural reddish look and the grain patterns looks incredibly classy.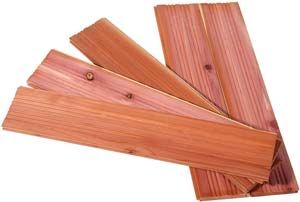 On the other hand, pinewood is a little light-colored and isn't as classy as cedarwood. Due to the beauty of cedarwood, it is widely used on furniture, doors, and windows.
Where do they work great? 
If I talk about pine wood, then it works best indoors. They can be used on outdoor wood projects as well but they won't be as effective as they would on indoor.
Wood furniture like tables, chairs, wardrobes, cabinets, drawers, windows, etc, pinewood will work well on these.
You can stain or paint the wood as well pretty easily. That being said, if you have an intention to use the wood on outdoor projects make sure the wood is treated chemically.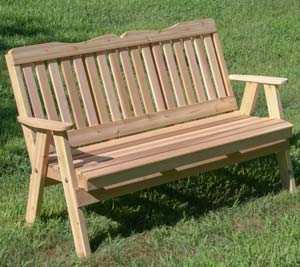 Meanwhile, cedarwood is suitable for both indoor and outdoor.
Through cedar is also a softwood like pine, but cedar has properties that make this wood tough enough to withstand harsh weather.
And this is the main reason why you see cedar woods mostly on outdoor tables, chairs, decks, and fences. If you want, you can use the wood on indoor wood items as well. They will look stunning, no doubt about that. 
However, by using good quality sealer you can use pine wood outdoors as well.
Ease of Installation
There isn't actually much difference between these two kinds of wood in terms of installation. But surely, there are a few things that the user should know before starting. 
Compared to cedar wood planks, pressure-treated pine wood is heavy, so that might make the installation a little tiring.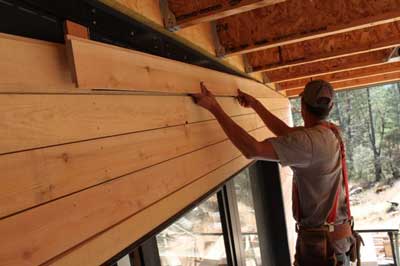 If you will be making something big with the woods such as a fence, deck, or furniture, I would recommend you hire an expert.
Though that will cost you a little more money, but you will get the work done right. 
But if you have DIY skills, then you might try it all by yourself.
How much do these woods cost?
And here comes the big difference. Let me tell you, if you are on a tight budget then do not even think of going with the cedarwood. Because this wood is pretty expensive.
There is a fair reason why this wood is expensive. The most important one is, cedar is rare wood. You will find this wood everywhere. And they are extremely attractive and come with properties that make the wood withstand harsh weather easily.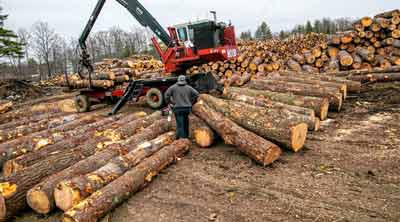 To give you an idea about the cost, for a linear foot of pine fence you will be needing to pay around $10 to $20. And for cedar wood fences, you can expect to pay around $30 to $40.
For an average 150 feet backyard pine wood fence you will be charged around $2000 to $3000. And for the same size of a cedar fence, you might get charged around $3000 to $5250.
The cost of the cedar is almost double of Pinewood. If you have the budget, definitely go with cedarwood, that will be a great investment. The wood delivers great value for the bucks.
How much maintenance do they require? 
Another big difference between these two kinds of wood is maintenance. Pinewood needs to be pressure treated with chemicals.
That means a chemical made of mixed preservatives is applied on the pinewood plank to make the wood resistant to weather, bugs, and other outdoor threats. Otherwise, pinewood will start to rot with no time.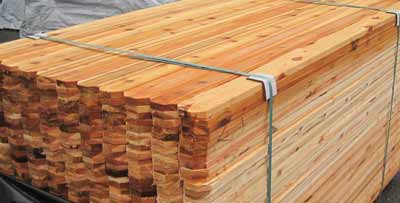 Not only that, you will have to keep checking the wood often in order to make sure that the wood hasn't started to rot. You might even need to seal or stain the wood on a regular basis to keep it safe.
But that isn't the case with cedarwood. Cedar does not need chemical pressure treatment since it already comes with some properties that make it resistant to insects, rot, weather, bugs, etc.
Cedarwood doesn't require as intense maintenance as pine wood. But still, you will be needing to inspect the wood from time to time to make sure that the wood is in good condition.
Conclusion
This Cedar vs Pinewood comparison should be enough to give you a broad idea about each of these woods. To end it I would say, cedarwood is more durable than pine wood. And overall cedar is way too better than pine. So if you have the budget, go with cedar.